Where work is fun, colleagues are friends and there are no Monday Blues.
We won't trade it for anything else!
Founded by a husband-wife duo who love calling them friends first, at Digital Concepts we are a young agency with seasoned Web, Mobile and Internet Marketing professionals. Jitesh Purkait and Mitali Purkait Ghosh aren't the average Digital Marketing bosses you come across.
Starting at the grass root they have grown up the ranks. With 20+ years of combined hands-on experience working from the bottom of the pyramid to leading a passionate team they have seen and done it all.
The team at Digital Concepts imbibes the positive energy from the energetic Co-Founders and brings it to every project. Combining hard-work, passion and creativity we envision helping clients rise up in the competitive digital marketplace and create trust in the minds of audience. From Web and App Development to Marketing and Mobility Solutions we help brands engage their audience actively and increase conversions.
Values & Mission
We are on a mission to provide clients with the most effective and creative Digital Marketing Solutions that keep them ahead of the competition. We work on long-term brand equity improvement strategies that hold your business in good stead for long. Our team is committed towards growing our business by offering need-based services and solutions to clients and ensuring their marketing and brand development needs are fulfilled. As an end-to-end Digital Marketing Agency, we bring in a result-oriented approach to ensure overall brand development. Quality, Integrity and Client Value are non-negotiable for us. Every project is a challenge and our team doesn't mind working the extra mile to achieve desired results.
We adhere to principled practices and stress on creating the most vibrant work culture that benefits the clients as well as the team members. We benchmark our business against the highest levels of professionalism in the corporate world. Every day we bring in hard work and honesty to our work process. Respect for clients, respect for ethical practices and respect for the team are our core values and we make no compromises with those. Passion, Performance, Innovation, Respect for People and Team Work – these words drive us and encourage us to keep in sync with the latest trends and technology. We don't let our clients down and don't let ourselves down.
Our Clients
We draw our strength from the trust and faith many of our clients have bestowed upon us. Believing in our skills, work process and strategies many of our trusted clients have stood with us since the inception. In our short journey we have worked with amazing brands across industry both in India and abroad. UK, US, Canada, China, Spain and Australia – we have been globe-trotting and looking forward to increasing our footprint.
We have earned this trust by constantly exploring new ideas to help our clients' brands grow. As an agency we believe in being fair to our client which sets us apart. We share maximum knowledge with clients to make sure they leverage this association to the fullest.
Golden Words from Our Customers
Your Support Motivates Us!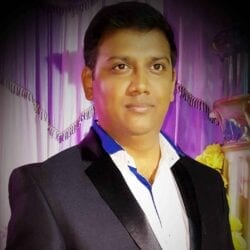 I have been working with Jitesh and Mitali for quite some time. They are both very energetic and positive people and I have enjoyed working with them. They are those kind of people whom everyone will like working with. Professional attitude mixed with a keen understanding of client's requirements is one of their key strengths. We are looking forward to working with them for years to come. My best wishes.
Diptiman Chatterjee
CEO, Kritanjali Creations Pvt Ltd and Indian Fashions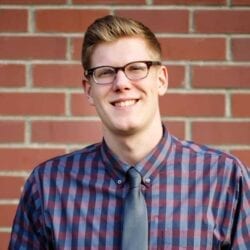 Digital Concepts has been a reliable, effective agency partner for us over the years. Work has been completed on time and expectations have been met consistently. The team is responsive, skilled and we hope to continue partnering together for many years to come.
Kris Asleson
Digital Strategist , Midas Marketing
I have been dealing with the Owners of Digital Concepts for over 10 years and we are exceptionally satisfied with the services they have provided and continue to see improvements in our monthly SEO.
Dale Nelson
President & Founder, National Credit Organization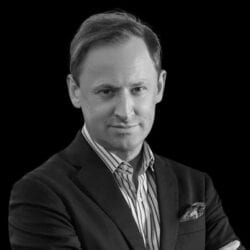 I have been working with Jitesh in different projects for the last 12 years, in different projects from Web Development, CMS, CRM, Design and SEO, always with very good results, fast feedback, efficiency, and perfectionism. Jitesh an his team will never disappoint you.
Ronei Kolesny
CEO & Founder, Barleigh Ellis Real Estate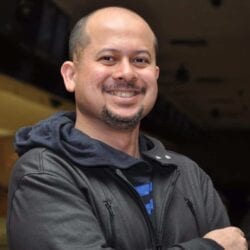 Digital Concepts is a great agency to work with. They are creative, professional and helpful. They have proved themselves by delivering SEO results which has showed regular improvements. We are really pleased with the Internet Marketing work that they are doing for us.
Shantanu Nag
Co-Founder, Print Papa

Working with Mitali over a period of several years has always yielded great results. One of the few analysts who really understands search engines and people.
Jonathan Anthony
Founder, Adappt Mobile Cloud Applications Pvt Ltd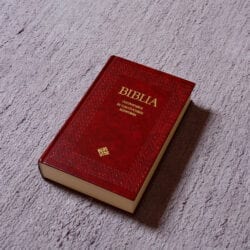 DigitalConcepts is quick to complete projects and has shown a great deal of ingenuity with problem-solving for our various projects we have sent their way. We look forward to a long relationship with them.
Marketing Team
At International Non-Profit Organisation