Our Testimonials – What Our Clients Have to Say About Us
Erdiston Russell
Owner, ATM Parts Repair
We chose Digital Concepts to design an e-commerce store with in our existing website. The end result was a professional e-commerce store sit that is impressive in presenting the choice of our services at the customer finger tips. We then awarded Digital Concepts a second project to re-design our website including e-commerce store. The communication, the list of requirements, the specification and recommendation was organized and structured, resulting in a timely completion of the website that is generation positive results.
Rudy Ardon
Owner and Founder, Wine Cellars of Houston
Digital Concepts and the team did a phenomenal work redesigning our webpage and will definitely call them again to do any update in the future to our website, thank you.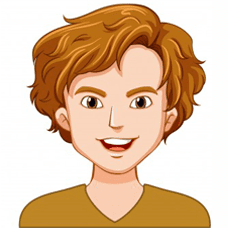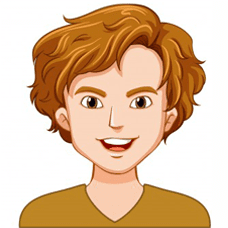 Kevin Thorton
Vice President, Customer Relations
Great Service. They developed a website for me very quickly and at a very reasonable price. The finished product was great and I was pleasantly surprised by what I got. I would recommend them for all of your web development needs.
Brian Hourihan
Happiness Producer Extraordinaire
Excellent service. We looked at a number of different developers for our small business that was stuck in the Stone Age without a website. We settled on this one. Jitesh was extremely responsive and answered all of our questions patiently. He always got back to us quickly and diligently. They were also very reasonable with their prices.
Cary Bergeron
Owner, Bergeron Knows
Jitesh and the team at Digital Concepts have been doing good work for some time now. Their consistent communications and follow-up emails are helpful to anyone who has a busy inbox. Keep up the good work!
Ben Brooks
Owner, Phrasemix
After noticing a drop in ranking and traffic at Phrasemix.com, I hired Digital Concepts to assist with recovery. I worked with them for a period of 4 months and due to their efforts, not only did I recover the lost traffic, but I have seen an uplift of more than 20% over our previous numbers. I highly recommend working with Digital Concepts.
Marketing Team
At International Non-Profit Organisation
DigitalConcepts is quick to complete projects and has shown a great deal of ingenuity with problem-solving for our various projects we have sent their way. We look forward to a long relationship with them.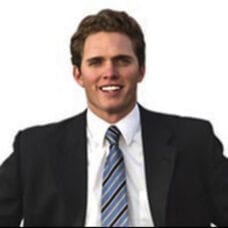 Kevin J
CBO, Premiere Exotic Car Rentals
Jitesh And his Team are great and they're very responsive. I even have his private number, when I have a problem in the middle of the night and somehow always get it handled in a timely manner no matter how big the request is. I recommend this guy and his company to anyone who is trying to get their business off the ground and looking to gain 50 more businesses. Kudos to you and your Team.
Daisy Gonzalez
National Account Executive, Commercial Water Energy
I am delighted to submit my testimonial of having the privilege to work with Digital Concepts for my website development work. The staff is very responsive and timely in all their communications. I was able to stay within budget and was able to have collaborative creation throughout the process. Despite the global distance of their team, and my Miami business, there was no gaps or barriers in communication. Their staff members were surprisingly fluent in English and very attentive. I was able to receive on call support after the project completion. If you are looking for a HIGHLY COMPETENT AND TALENTED WEB AND CREATIVE CONTENT DEVELOPMENT TEAM, PLEASE REACH OUT TO THEIR SUPERB TEAM! They will surprise you by exceeding your expectations. THANK YOU Jitesh, WE TRULY APPRECIATE YOU AND YOUR TEAM!

Jonathan Anthony
Founder, Adappt Mobile Cloud Applications Pvt Ltd
Working with Mitali over a period of several years has always yielded great results. One of the few analysts who really understands search engines and people.
Ankit Rai
Brand Manager, Mio Amore
A great bunch of people to work with! Their dedication and in-depth knowledge have fostered a fantastic working relationship. Their client servicing, availability, nimbleness, and thoroughness are all worthy of praise. They have developed and executed a lot of social media campaigns which have not only helped us in successfully reaching to our targeted audience & enabled us to effectively promote our offerings but also in gaining useful insights about our prospective Customers which would play an essential role in the long run. We wish them all the best & an exciting journey ahead… Cheers!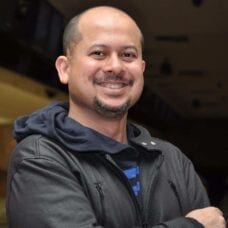 Shantanu Nag
Co-Founder, Print Papa
Digital Concepts is a great agency to work with. They are creative, professional and helpful. They have proved themselves by delivering SEO results which has showed regular improvements. We are really pleased with the Internet Marketing work that they are doing for us.
Ronei Kolesny
CEO & Founder, Barleigh Ellis Real Estate
I have been working with Jitesh in different projects for the last 12 years, in different projects from Web Development, CMS, CRM, Design and SEO, always with very good results, fast feedback, efficiency, and perfectionism. Jitesh an his team will never disappoint you.
Dale Nelson
President & Founder, National Credit Organization
I have been dealing with the Owners of Digital Concepts for over 10 years and we are exceptionally satisfied with the services they have provided and continue to see improvements in our monthly SEO.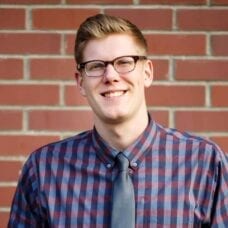 Kris Asleson
Digital Strategist , Midas Marketing
Digital Concepts has been a reliable, effective agency partner for us over the years. Work has been completed on time and expectations have been met consistently. The team is responsive, skilled and we hope to continue partnering together for many years to come.
Diptiman Chatterjee
CEO, Kritanjali Creations Pvt Ltd and Indian Fashions
I have been working with Jitesh and Mitali for quite some time. They are both very energetic and positive people and I have enjoyed working with them. They are those kind of people whom everyone will like working with. Professional attitude mixed with a keen understanding of client's requirements is one of their key strengths. We are looking forward to working with them for years to come. My best wishes.
LinkedIn Recommendations of the Co-Founders.