Experience the Best in UX/UI and Markup
We specialize in UX Design and UI Design and write performance oriented Markup.
Why UI/UX & MARKUP Is Important?
To achieve maximum traction out of your apps and websites you need to focus on the UX and UI. User experience design opens new possibilities for you.
Your website or app will deliver your message in a powerful way. It will create strong impression in the minds of your audience.
Logos, UI and Graphics are the bridge between your online and offline campaign and ensure complete harmony.
Good designs create more scope of engagement thus creating more opportunities for sales and subscriptions.
They help in brand development and add to your brand equity helping your business scale up in the long run.
How Can We Help You?
We are a young agency with experience professionals who combine the best of design and markup skills to offer a wide bouquet of services –
Wireframe Designs – We provide clients with wireframe designs that are fully customizable based on needs and demands.
UX/UI Design – We design UIs and create beautiful user experiences. We also offer design services for offline marketing campaigns.
Usability Analysis – We examine your existing user interfaces to analyse its navigational features and usability.
Conversion & Markup – We convert PSD into HTML5 and CSS3 using semantic coding techniques to improve performance.
Designs That Connect, Designs That Deliver
As your UI/UX designer our aim is to help you connect and convert via our services.
Hire Us As Per Needs
Your needs are different, hire us accordingly
Dedicated Resources

If you are in need of dedicated resources for a long term project or wish to augment your in-house team without adding to the headcount this hiring model is best suited for you.

Get access to large pool of Experts
80/160 hours of dedicated work per developer every month
Dedicated resources working as extension of your in-house team
Convenient monthly billing on hours logged

Fixed Price/Package

If your needs are predictable and you don't foresee immediate changes to your plan this hiring option is best suited for you. We shall together define the scope for the project and fix its price.

You get full control over cost of your project
Hire Experts with sound expertise
Pay only for work done, no hourly billing calculations
No escalation in project cost

Time & Material

If you need long term hiring where the scope of the project can change or need to hire Experts who will address your needs when they arise, our Time & Material hiring option would fit into your bill perfectly.

Access to Experts with highest level of expertise
Flexible access to resources based on needs
Ability to scale up or scale down team based on demand
Convenient monthly billing on hours logged
Why choose Digital Concepts for UI/UX & Markup?
Seasoned Designers

We have seasoned designers who have honed their skills using different tools and applications and create eye catchy designs.

Creativity

Your UI has to stand out to go past competition. We combine creativity with smart use of tools creating appealing UIs.

Latest Tools

We use the latest design tools to offer you the best that is available in terms of technology and reduce turnaround time.

Manual Coding

We employ 100% manual coding practices to improve the performance of websites. This also improves site discoverability.

Results

We are a result driven team where we measure success with the performance and impact of your UI/UX and Markup.

Cost Advantage

We don't promise you the cheapest services but offer you the best price for quality and work around budget constrains.
Golden Words from Our Customers
Your Support Motivates Us!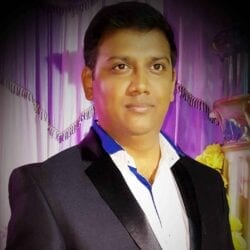 I have been working with Jitesh and Mitali for quite some time. They are both very energetic and positive people and I have enjoyed working with them. They are those kind of people whom everyone will like working with. Professional attitude mixed with a keen understanding of client's requirements is one of their key strengths. We are looking forward to working with them for years to come. My best wishes.
Diptiman Chatterjee
CEO, Kritanjali Creations Pvt Ltd and Indian Fashions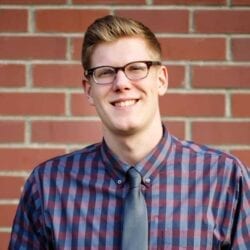 Digital Concepts has been a reliable, effective agency partner for us over the years. Work has been completed on time and expectations have been met consistently. The team is responsive, skilled and we hope to continue partnering together for many years to come.
Kris Asleson
Digital Strategist , Midas Marketing
I have been dealing with the Owners of Digital Concepts for over 10 years and we are exceptionally satisfied with the services they have provided and continue to see improvements in our monthly SEO.
Dale Nelson
President & Founder, National Credit Organization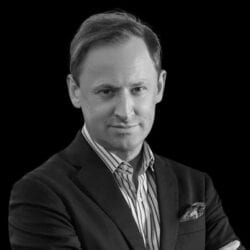 I have been working with Jitesh in different projects for the last 12 years, in different projects from Web Development, CMS, CRM, Design and SEO, always with very good results, fast feedback, efficiency, and perfectionism. Jitesh an his team will never disappoint you.
Ronei Kolesny
CEO & Founder, Barleigh Ellis Real Estate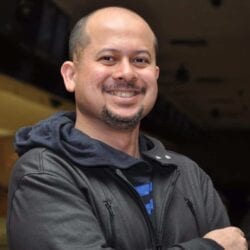 Digital Concepts is a great agency to work with. They are creative, professional and helpful. They have proved themselves by delivering SEO results which has showed regular improvements. We are really pleased with the Internet Marketing work that they are doing for us.
Shantanu Nag
Co-Founder, Print Papa

Working with Mitali over a period of several years has always yielded great results. One of the few analysts who really understands search engines and people.
Jonathan Anthony
Founder, Adappt Mobile Cloud Applications Pvt Ltd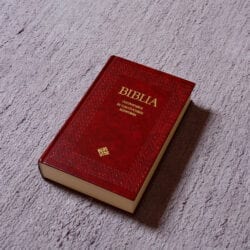 DigitalConcepts is quick to complete projects and has shown a great deal of ingenuity with problem-solving for our various projects we have sent their way. We look forward to a long relationship with them.
Marketing Team
At International Non-Profit Organisation